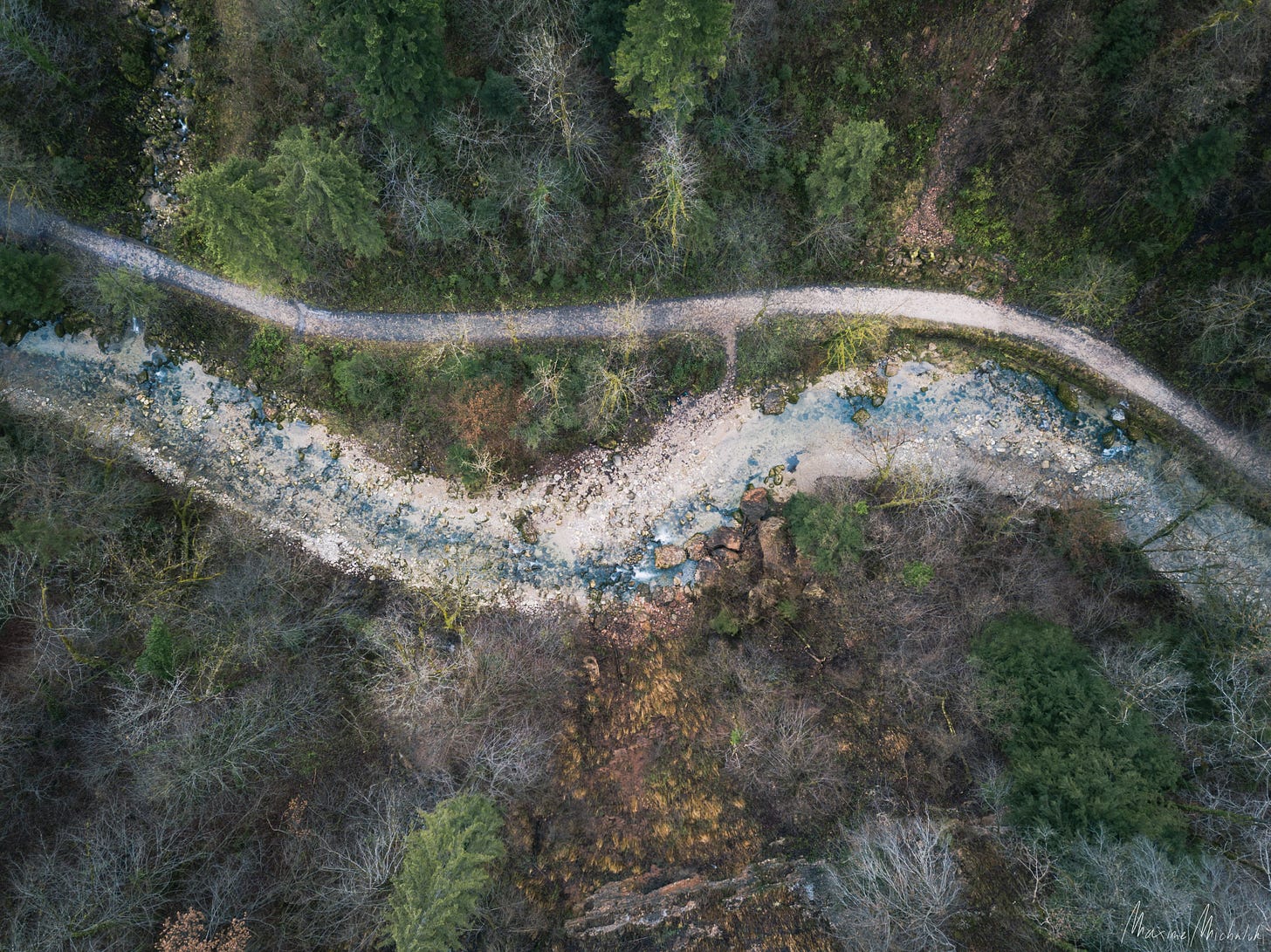 I'm so grateful for people who are willing to look at the world and its many happenings with open eyes... and feel.
That may sound strange, but just looking, and just feeling -- even the tiniest tendril of feeling -- is (1) not the easiest thing actually, and probably also (2) something everyone can do that's both needed and helpful.
When lives fall apart (for example, in circumstances around addictions and other traumatic events), breakdowns occur (temper tantrums and interventions), and capital "C" Change takes place (as in rites of passage or ceremonies)... there are always witnesses.
By looking and feeling, we are being witnesses.
I'm not going to try to explain what I mean by the title of my post: when the world feels like it's falling apart. You may not feel that way, which I respect. But if you do, your feelings are unique, unlike mine or anyone else's.
In the spirit of shared witnessing, here are some of my thoughts and feelings, along with an idea about how to go about life in this moment in time:
1. It seems to me that something big is dying. A way I thought the world would be, perhaps? I'm scared, because I don't know what will come in its place.
2. It occurs to me that this feeling of something big dying has similarities to my body physically dying, day by day.
I visited my mom recently. She asked to view retirement homes, and she's been assertively discarding her things saying, "I don't want you to have lots of work after I'm gone." She's dying day by day, just like all of us, yet she's going to choir practice, learning how to use emojis, and… doing what she feels is right by tidying her things.
Seeing mom do that, I'm asking myself, "What am I learning and enjoying each day? and what am I doing, just because it's the right thing to do, even if it doesn't matter?"
Regardless of whether we think the world is falling apart... or whether we have a close relationship with our own physical death, or not... we have decisions to make each day and the question is: what should we do? Are we going to ignore the news today, and do our shopping the same way we always have, plan business travel for next year, set new goals for our bank accounts, and live in a cocoon, unaffected? Or are we going to stop everything and hide, because it's all too big, and nothing will make a difference anyway?
Neither of these is really realistic, is it?
Into this space of "no" to hiding, and "no" to pretending everything is okay, I offer a single sentence that helps me move from day to day:
We're straddling.

We are straddling a time of letting go of something ... while not knowing what's next.

We are straddling a time of hoping that our work means something, that our contributions matter to the process of bigger change... while not knowing if those ripples will even register.

We're straddling wanting to feel joyful and grateful about our blessings... not knowing if the world will ever get better for people/animals/earth who don't have it as good as we do.
Straddling is okay. I remind myself that two (or more) things can be true at the same time, and I try to:
Accept that we're straddling.

Actively process my emotions.
Undigested emotion leads to freak outs, usually at inconvenient times. A practice of processing our emotions is fibre for good leadership in the future; it keeps things moving. When and if the time comes when we can contribute more fully, we want to be at our best, right?
Look, this is a morbid email anyway, so why hold back: if I was on the Titanic, I'd rather be helping others with all my might at the end, than sitting down and waiting. How about you?
Our work, our businesses, our daily tasks may not seem like they're the actions of helping out on the Titanic, but they may be.
And until I know better, that's what I'll do - the best work I know how to do. And that's not business as usual, it's business as UNUSUAL.
What's the definition of honour again? I seem to remember that according to Rob Roy, it's the gift we give ourselves by doing what we feel is right.
Last but not least, if there's one thing I put my hope on, it's creative thinking. Yes, Einstein said we can't solve our problems with the same mind that created them! Well, then we effing need new minds - new ways of thinking, ways to elevate our ideas, to discover possibilities for seeing things freshly.
So, this is me learning from my mom, and doing my best with what I have.
A final thought...
You are not alone, dear reader, if you've felt overwhelmed by the events, arguments and chaos we're experiencing in the world. You're also not alone if you're determined to live fully, enjoy and insist on contributing.
As always, your thoughts are important to me. Comment to share your thoughts.


Image Credit: Photo by Maxime Michaluk on Unsplash