On making big mistakes, and moving forward
Lessons learned from the Power of Coaching event in Vancouver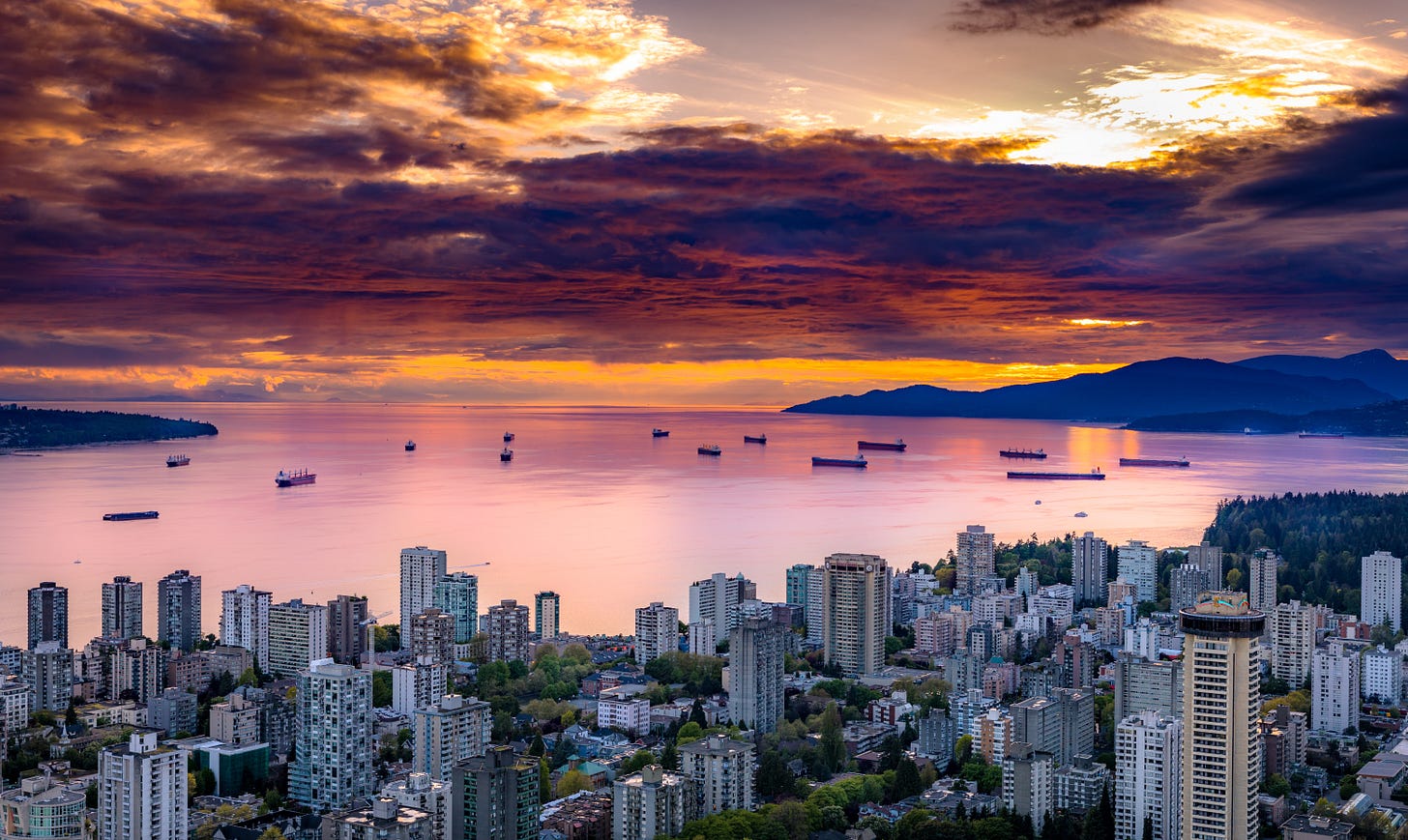 As a strategic advisor and coach, part of my job is to help people sort through the most difficult things they come up against, including their failures. This involves staying with the pain of whatever mistakes have been made, and ultimately getting back on your feet. I've been thinking about how much of a privilege it is to examine, and plan:
'How did we end up in this public health mess?'
'What responsibility is mine to take - what difference can I make in future?"
"How do I help create a new normal that humans can be proud of?"

These questions are so much easier to answer when we're willing to confront our mistakes, large or small, whatever they are.

Because of this, I thought it would be instructional to share details from a fairly splashy, recent failure of mine. A bit of walking the talk, as it were.
Just over a year ago, I hosted an in-person workshop in Vancouver called the Power of Coaching LIVE. It was in many ways a massive act of hubris.
Below are some of the things that happened (so you can use X-ray vision on the mistakes) and then below that, some of my lessons learned. I'm writing this with the hope this set of mistakes never has to land on your radar.
(1) The event was ferociously ambitious.
My vision seemed simple. I wanted to tap into the power of coaching and ask it, and the people in attendance (about 50) to take that power and apply it to the big problems of the world. To that end, I invited 11 speakers to share their wisdom about mental health, racism, cultural appropriation, activism, teaching, singing, research methodology, lead generation, innovation, etc. In short, it was my Olympic-sized hopes projected onto a 3-day agenda that might as well have been the head of a pin.
(2) The venue let me down, badly.
Using a technology metaphor, we didn't just have software (programming) problems, we had hardware (logistics) issues too.
The only on-site restaurant (which is gorgeous) inexplicably closed its doors directly in the face of our attendees, not one but two days in a row, causing strain on my team and an irreparable rift in the experience for attendees. So instead of helping build camaraderie and weave connections, the venue added chaos.
(3) We were a new event team.
After several years of no events this was a coming-back party, with a top-notch dream team - except for a key person who'd recently passed away unexpectedly. This event was an attempt to restart an in-person community, something that had been a big part of life and work from 2010 to 2016.
(4) Some speakers felt mistreated.
This was the biggest shock to my system. A clique formed at the event, consisting of two speakers, a friend of a speaker, and a couple others. I discovered that even though I thought I had conscientiously communicated with, compensated and referred clients to these teachers, they didn't feel safe - and were not in the end, the learning resources needed in the room.
Instead, it became a room eroded by mistrust. Some speakers mistrusted me and the space. Some attendees didn't trust these speakers. All while the topics I'd picked tested our trust in each other. One of the things that was trusted, at least at the outset, was me, but none of this mistrust I was able to address onsite.
Let's face it, some of this I could barely articulate while onsite.
(5) Some attendees felt mistreated.
My heart still aches from the things I overheard attendees say, like

'But I'm not racist, I don't believe in racism,'

'Why should I put pronouns on my name tag, that's weird,'

'I feel scolded by that presenter and not able to speak up' as well as

'you are emotionally damaging me,' and 'I didn't realise this was going to be political.'
Several people left early, some enjoyed themselves a lot, and others stuck it out. Some people dominated the discussion. A lot of people said very little, people with smart thoughts I wish would've leaned in.
In other words, the event was a microcosm of humanity under pressure, difficult to facilitate, and messy.
(6) I was publicly criticised.
The event and I were part of a conversation on a podcast that I heard about from a friend and attendee. In it, I was held to account for
(1) having caused harm to people of colour speakers
(2) false advertising concerning the makeup of the attendees (they said that people of colour were not represented though they seemed to overlook that I am a woman of colour) and
(3) not creating a safe container.

I reached out to apologise, and after a lot of soul-searching, am comfortable owning 1.5 out of these 3 items - all of #3, and 25% of #1 and #2.
(7) Important relationships became strained.
(You mean there's more to this maelstrom, Andrea? Yeah, just a bit more reckoning, before we get to the lessons learned.)
After the event, several important people in my life have since become distant. A couple wrote apologies for not showing up at the event the way they could have, staying mostly silent. I had a conversation with a long-time colleague who made it clear my ideas were not welcome in their life. Attendees who felt judged by the event content moved on to other communities. I held back from reaching out to friends for support out of regret, and shame. And finally…
(8) I lost quite a bit of confidence, and …that's okay.
To say I mourn the downside of what happened at this event is, as the saying goes, an understatement. On the other hand, to add to the complexity, these things also happened:
Some great bonds have formed between participants, leading them to heart-filling collaborations. Friendships I know will last for life.
Some dear and impressive clients came aboard, and proceeded to do exceptional work. Because it became blindingly clear how important the work is.

Attendees who were inspired by the teamwork they saw at the event asked to join my company. I've been asked to help shape new teams and new speaker lineups.

The person who blew off putting pronouns on their name tag later spoke up for a trans person. Change is hard and often glacial, and I'm sure we agree this is what we do it for.

I've become more vulnerable with Mike (my hubby), Irwin (my brother) and a couple very close friends as a result of all the weathering of things post-event.

A few speakers and attendees have persistently shared life-changing moments and the reasons this was one of the most meaningful events in their careers.

I made new friends who have become fixtures in my life.

People tell me they're still waiting for what's going to happen next with the conversations that were started at Power of Coaching Live. #comingsoon
The moral of the story: very few things in life are all good, or all bad. More than one thing can be true at the same time.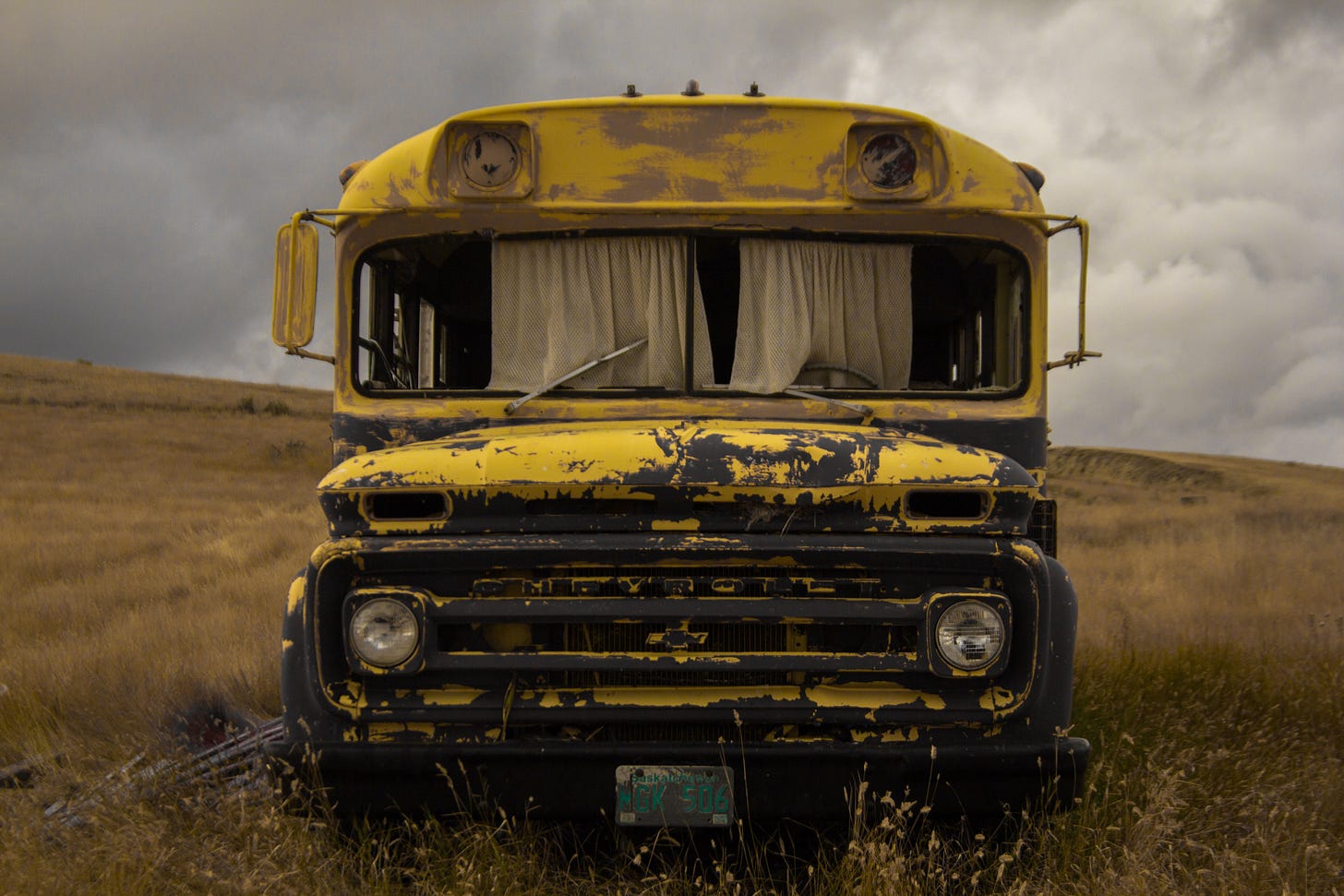 In short, it was one of the biggest failures of my career.
And one of the single most valuable experiences of my career.
I share this with you for reasons that go beyond 'being a hot mess in public' which has never been my cup of tea. No, I share the lessons because I know you can do much better than I did, and I want to stop short of nothing to support that.
Finally, onto the three remaining lessons:
(1) Remember that life, and being human, is complex.
Creating agreement to solve problems together is a big piece of work, even inside a small family unit, never mind at an event or in society. And at every turn, so much can go wrong, and sometimes does.
If we care enough about doing a thing, we have to be ready to fail, and fail big. We can be prepared with a plan for things to go wrong, so that the first potholes don't take us out of the game. We should bring a way bigger sack of patience than we think we need, and then double even that.
When we risk doing things, it helps to remember:

Complexity doesn't have to be an enemy. It is not an unfeeling or unresponsive entity. It responds to inquiry, to mapping, to patience. Those are the things I want to focus on next.
(2) Telling the whole truth with compassion is important.
To meet the complexity of being human, we must learn to tell more of the truth in a more timely way. Each of us has done things we regret. When we embrace truth-telling individually, communities become bastions of truth, then countries, then the world. In turn, lies and liars become intolerable, unthinkable, defanged.
Get this positive chain of events moving by telling thorough, compassionate truths to yourself. To do otherwise is to put cataracts on our own eyes, and allow liars the freedom to breed.

I don't know why, exactly, my life has become an example of "mistakes I've made, and getting better because of them," but it doesn't matter, does it? It's made me fluent at sussing out blind spots, assessing risk, navigating conflict, and solving problems. Not a bad set of blessings, all in all.

On that note…
(3) Things will be different around here going forward.
I will not be holding a live event of that size, with that ambitious agenda, ever again. I believe that at the heart of the miss-steps was one thing: being way too ambitious.
Generally speaking, I like my ambition. In polite circles, we call that vision, am I right? I like to think that the power of coaching can solve bigger societal issues, and that's an attractive idea. But it's just an idea. It's a hypothesis, an opinion, a possibility.
When you grow up in an immigrant family that risks everything for a better future, and then you steep yourself in the world of coaching, a profession built on helping make dreams come true - hello, that's me - you could maybe be forgiven for having an ambitious vision.
Except, not if it harms people.
So in future, I will hold live events, but they will be
(1) More focused on a single hypothesis. "We can apply a coaching lens towards the problem of women and power, difficult conversations OR conflict management."
(2) They will also be more clear/explicit "this event will explore the hypothesis that X." And third…
(3) any live experience will be smaller and conscientiousness applied to safety in the container.
If we're going to take risks together, I commit to the risks be the right ones.
Failing in public and getting back in the game is vulnerable and valuable and… I'm still eager to contribute.
If you're someone who was at the event and we haven't connected directly about it… please reach out and know that I'm keen to listen.
If you're part of the amazing audience, speaker, volunteer, advisory or operations team that stayed engaged with the goals of the event - a little or a lot - allow me to say that you are a hero to me. I'm very grateful and, also very hopeful about what we can do next.
Thanks for reading this far and helping mark the lessons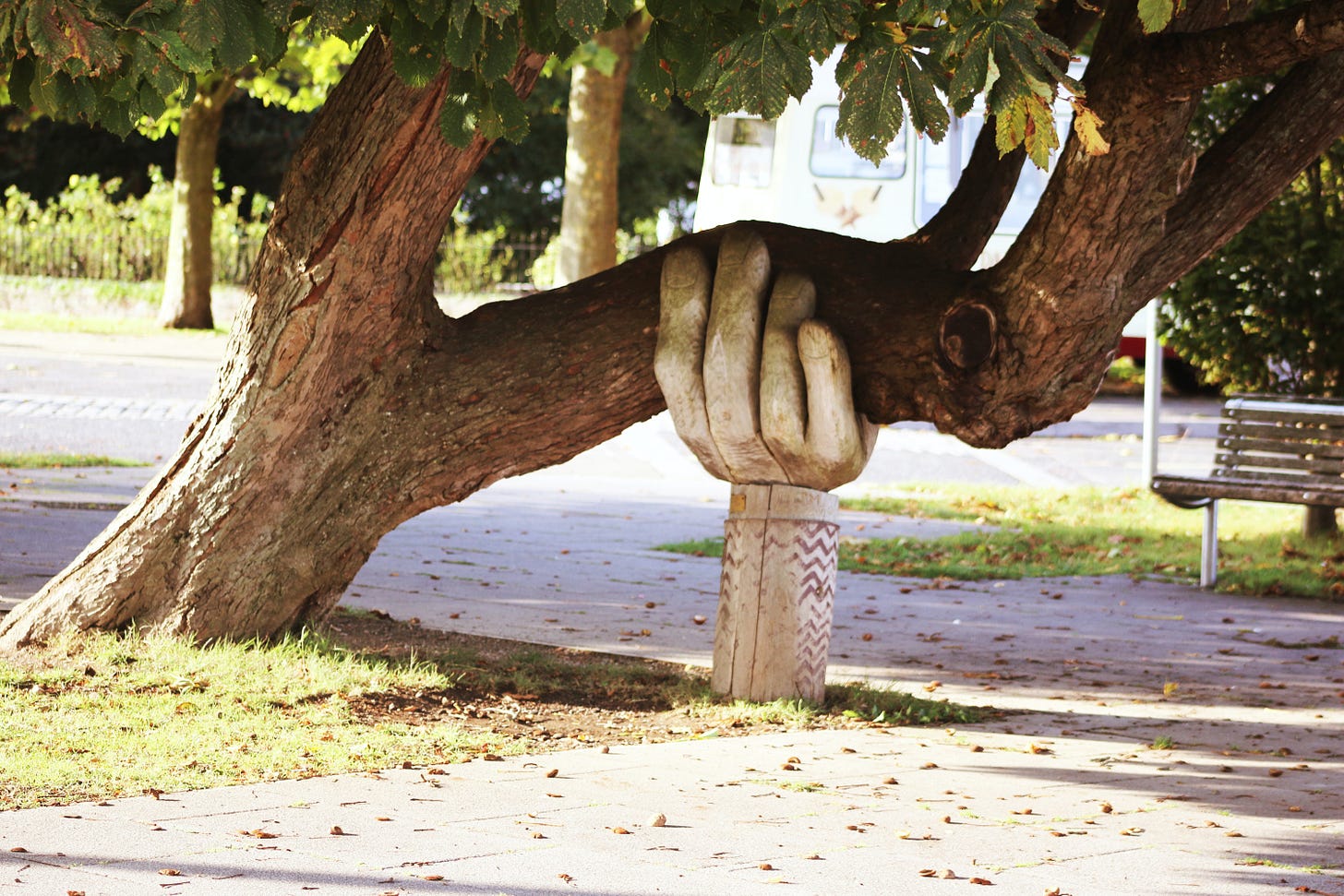 On a personal level, life post-event has been like caterpillar goo, an alchemical falling apart, the dissolving of an old identity. I am kinder, braver, gentler, and more concerned about how we address complex problems than ever.
Friends and clients have asked:
"You were brave to try this event - if this is what happens when YOU try this, it makes me pause. How are we supposed to solve the world's problems if we are pausing and afraid to try?"
What a heart-tugging question. I don't have the answers, but I can say that just like in my work on emotional abuse and domestic violence, honestly?
I don't care if I'm brave. I just want change.
I don't want to be right. I just want peace.
I don't want us to be afraid. I want us to stop hurting each other. I want a world that works for everyone.
And, because I know that no one is going to do any of these things for me, I'm going to need to keep changing myself, to become someone new when called upon, and to be someone who keeps going.
Will I choose constriction after criticism, and guard my step, stingy with action steps?

Will I be sorrowful and heavy with grief?
Will I grow a scab over my heart and look away from my pain?

Well, yes. To all of these things for a time. Then after that, I will re-prioritize and keep dreaming. I'll be careful AND bold. I will trust when I've learned the lessons that failure teaches me. I will be human.
However this story landed for you, I hope you'll keep working on being human in a way that works for you, and the world you most want. Because how to be human is the exploration we've been given.

Thanks for bearing witness.


#gratitude #doonething #doingtheimpossible #peaceispossible
Hit reply or click to comment.

Interested in connecting with Andrea for strategic advice about recovering from failure, taking risks, decision-making, or tackling a complex problem?
She's working with private clients in short engagements to quickly get you back in the arena. Inquire via email with some insight into what you're working on: andrealeeonline@gmail.com.
"No matter how far you've gone on the wrong road, turn back." - Turkish Proverb
---
Image credit from top to bottom: Photo by Mike Benna on Unsplash; Photo by Dylan Collette on Unsplash; Photo by Neil Thomas on Unsplash