It's decision-making pileup season version 2020
Try asking "what's behind door #3" and see if things open up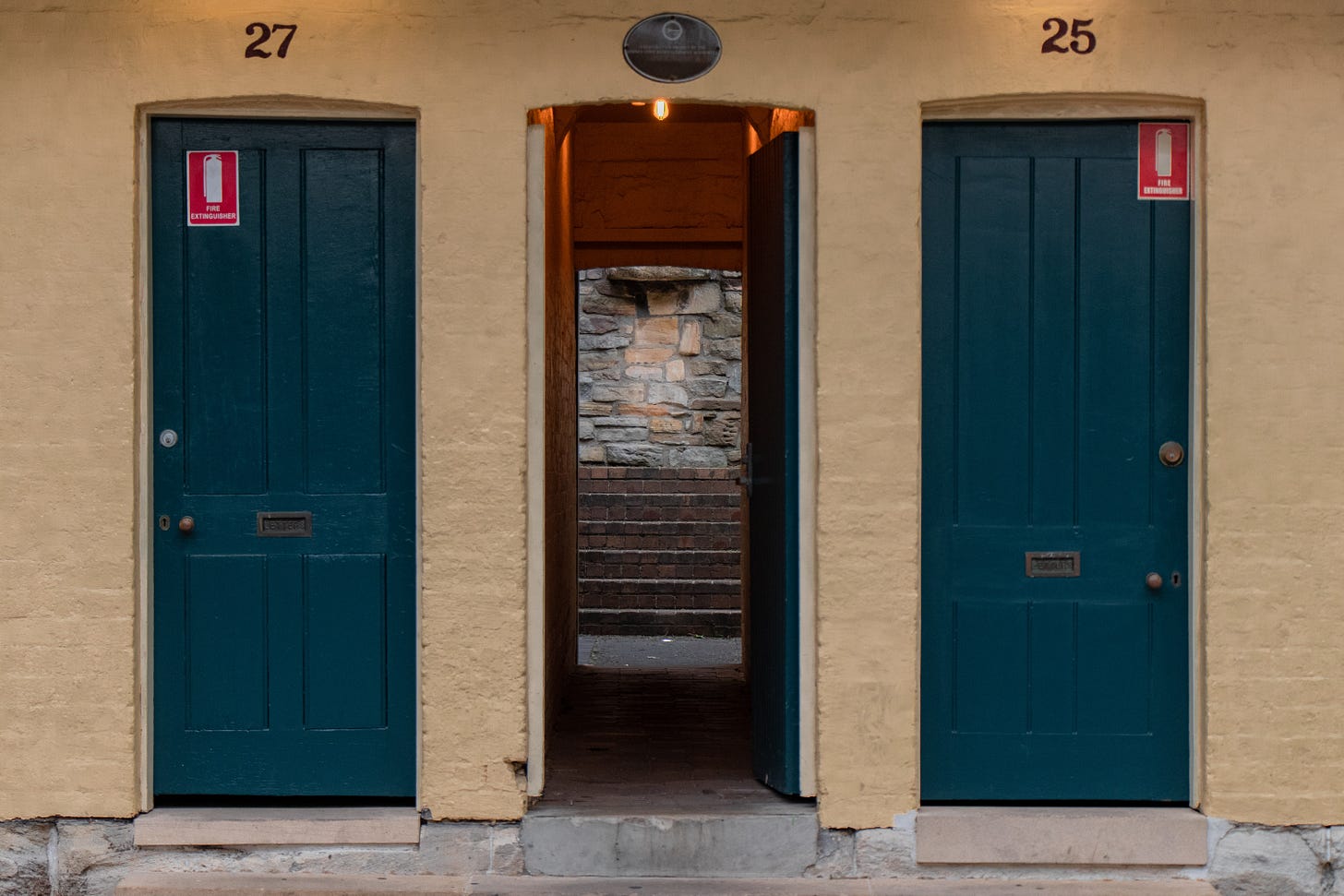 I'm curious, with all you have going on in your life, have you given any thought lately about how you like to make decisions, and how well that's working for you?
Are you a QUICK decision maker, touching base internally for a second, and then going for it?

Or are you the THOROUGH and diligent type, doing lots of research, trying on various scenarios, not rushing?

Maybe you frustrate yourself with how slow, or "meh" you are about certain things, leaving decisions unmade for weeks at a time, like your bed when you were a teenager…ha!

Well, if you're anything like me, you're noticing a LOT of pending decisions about the rest of 2020 piled up and… waiting for us.

I'm hearing from brave individuals who're finally going to make that big entrepreneurial shift. Since the landscape in many niches has changed so much, the timing feels just right.

Similarly, intrepid souls are starting to fly again for work, just with fancy Jedi-like hoods that are selling like hotcakes on Etsy.

And then there are the people sustaining momentum in their #blacklivesmatter efforts, shifting from reading and learning to multi-pronged implementation.

Ahhh! The many different cross-roads. Phew.
Here are some more pending items: what will your major revenue pillars be for the rest of the year? How can you be most useful in the world today? Will you take on the challenge of being a homeschool parent? Given C-19, which battles will you pick, which will you leave? How can you upgrade your tools for tamping down overwhelm and amping up clarity?
Yep. It's a decision-making pileup, a natural outcome of suspending life for the last six months.
Real talk - the last six months have been a big collective pause for humanity. A grappling with various end-game scenarios. Given that, whatever we could wait to decide, we waited. It was an appropriate response to a lot of unknown.
The good news is, you're not alone. As a coach who's privy to so many of these conversations, now that we're in August, we're deep into reality check season. There's a new normal in town and it's here to stay quite a while. The decisions we've put off? They now need making, and it would be really great to make them well. Right?
And here's something else these conversations have in common. People are saying:
In this new normal, it would be really handy to have a reliable way to make good decisions. Decisions that feel good, and, turn out to be the right decision, even if they take some effort to work through.
So here's just one idea to help.
The better answer to complex decisions is almost always behind door #3.
That's it. It's simple and effective, but easily overlooked. When we're under pressure with decisions, fear often defaults us to "yes or no." We think the choices are like a light switch: on or off, and that's it.
Binary thinking of this kind can get us oh so stuck, and it can be devastatingly costly.
Instead, if we can get beyond fear to look beyond "yes" (door #1) and "no" (door #2) something else gets freed up when we ask "what's behind door #3."
Let's try an example:
Frustrated entrepreneur is reviewing their business plan for 2020. Should they keep going with it, and try to finish off 2020 in style? Standard answers include "yes I definitely should" or "no, I need to toss this effing plan." This is typical binary thinking.

Beyond that "yes" or "no" duality however is something else, a third answer. It's something along the lines of "I will keep some of the plan, throw some of it out, and add some new possibilities into the mix."
Of course, there's a lot of variety there, and it's the more complex answer that requires clarity to sort out, but that's a skill you can learn. The point being, you're not deceiving yourself, nor are you wasting precious resources blindly pursuing "yes" or "no."
Instead of looking at decisions like you're flipping a light switch, open up your choices and imagine a dimmer switch instead.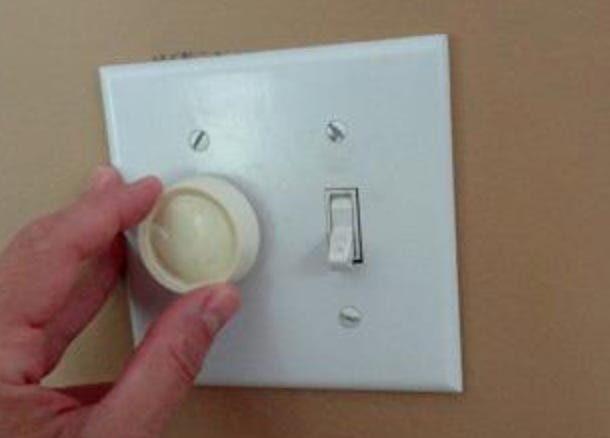 When you're stuck with any of your bigger decisions this season, will you try on the question 'what's behind door #3?'
I rarely ever say things in absolutes, but this is an exception so I'll say it again: the answer to complex decisions is almost always behind door #3.
Just this one thing can make a big difference and I sincerely hope you'll try it.
Got specific questions about your decision-making pileup? Love to hear your thoughts and comments.
---
The Potpourri Section - Other Stuff and Things
Because I wrote you about my boycott of Facebook in July, I want to circle around and share what I learned, the variables I weighed, and the "dimmer switch" decision I've made about it. Naturally, you can read it on Facebook.
Want to be students in a class together? I've waited a long time for a high-quality inclusivity course that's focused on how to implement anti-racist values into small business. I'm enrolled and have been inviting people I care about - that's you! More info here.
And finally, this is the last call for group coaching with me in 2020…

Have you been waiting to get just the right amount of business and decision-making coaching without breaking the bank? Not too much, not too little, just Goldilocks-right?
I'm shamelessly so very proud of the new "Coaching the Uncoachable: Stone Mapping and You" class curriculum, and I have a section with space in it that starts August 20th.

The nutshell: there will be 4 live classes with me where you get laser coaching AND uplevel your coaching skills in one of the most innovative offerings on the market.
This class will 100% help you to actually make complex decisions. In fact, it's the most common feedback from alumni, "I made a decision and I'm so happy."

Hooray! I'd love to be in class with you, and have you say the same, or better.

More info and registration details are here.