Complex decisions, how to think more clearly about them and how to help others do the same
Using everyday objects like stones to map complex scenarios has been proven highly effective as a supplement to talking things out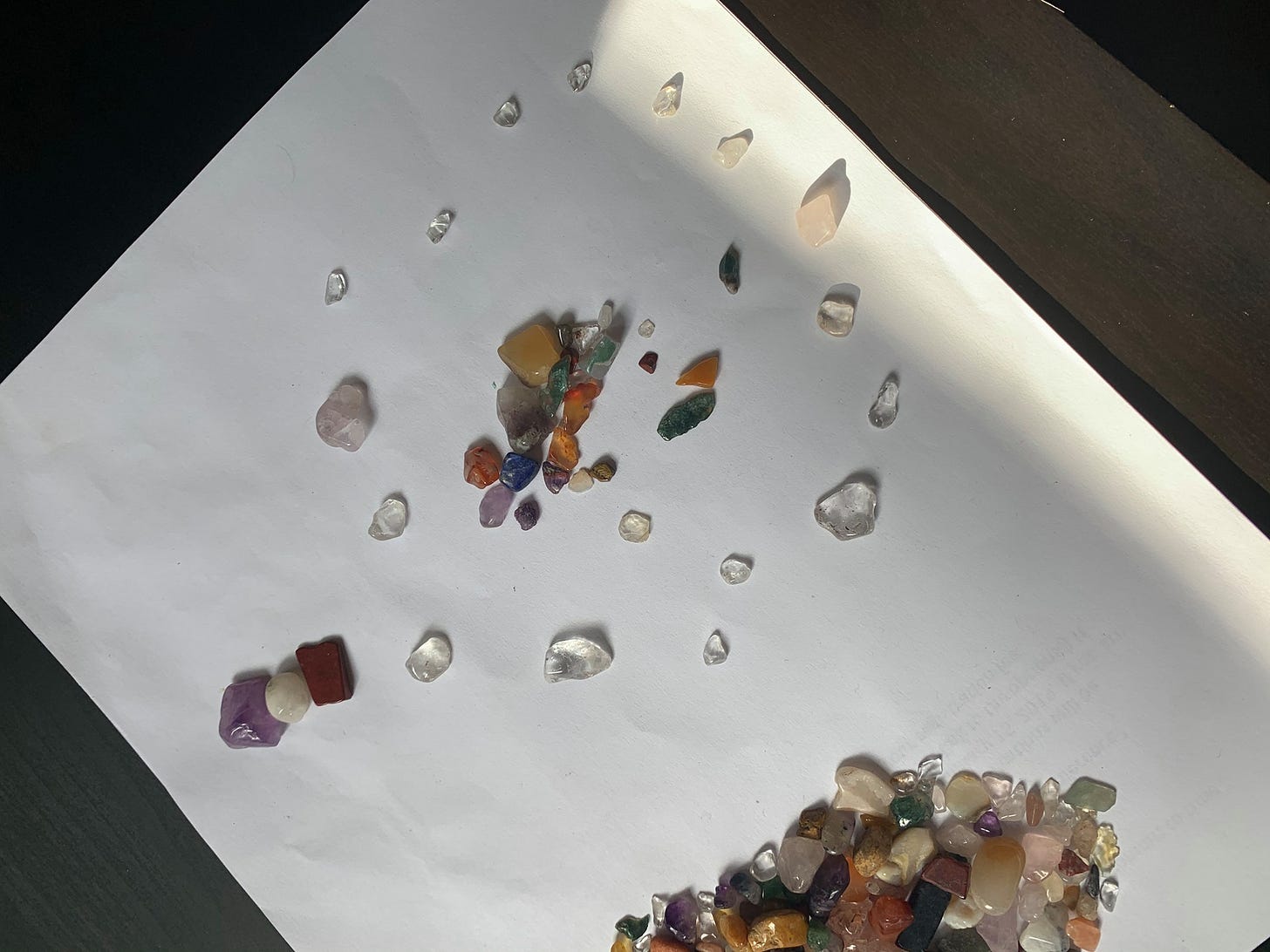 Recently, I had a conversation with a young leader who was at a critical juncture in his career. He was in a lucky position of getting to choose among 5 different opportunities and was trying prioritize them. Instead of endless talk to try and clear his head, I pulled out my 'stone mapping' kit (more about that later.) Our conversation ended up looking like this: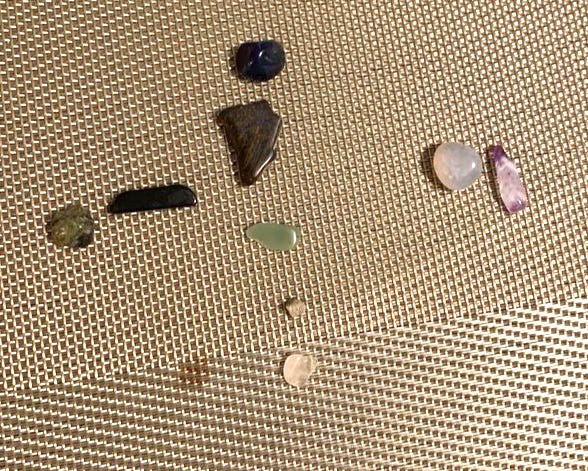 Similarly, an ambitious couple who is building a global training business shared their vision for the next 5 years. In some cases they were in sync, and in others, they surprised each other. This clarity provided a foundation for making a harmonious - and simple - plan of action. Their 'stone map' covered a lot of ground, and...took about 10 minutes. It looked like this: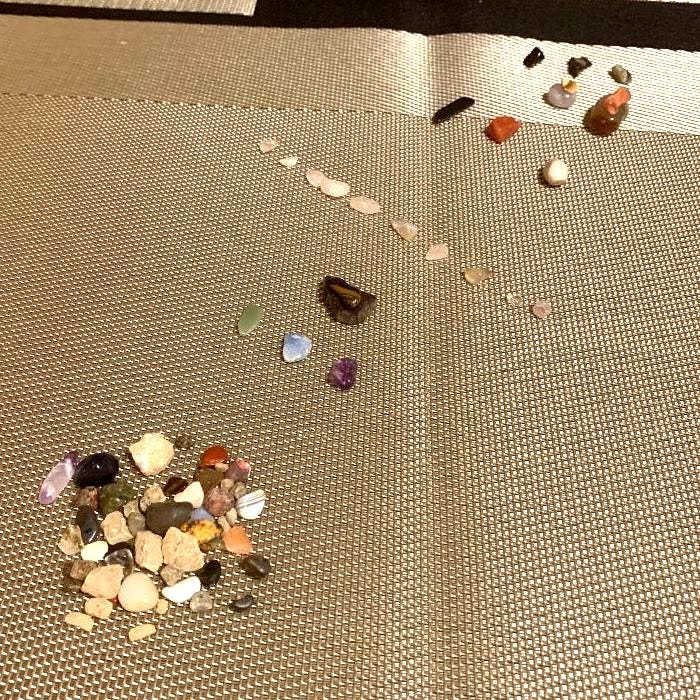 In both cases, we were able to talk about complex topics in new ways that had not been available before because of the sheer amount of explanation needed. Large amounts of data got mapped into a visual format and this led rapidly to our ability to provoke, challenge, and explore. We managed risk, dissolved impasses, removed overwhelm, and made things actionable.
What does this have to do with you, you might ask? Fair question. Well, it's about a flaw in general methods of communication that doesn't get talked about a lot, and it goes a little like this:
Talking is linear - only one word can come out of your mouth at a time - and complicated things don't come out well linearly.
As leaders, even when we're using our best listening skills, we're only hearing a little at a time, and our understanding is limited. Almost like trying to shine a small flashlight on a row of ducks one duck at a time - we can't see the pond, the sky, the relationships between the ducks, etc. All of that information is obscured, but we don't realize it because this is how we've always done it. It's our paradigm.
Living as you are in this moment, you're handling a number of complex situations, and, you're making choices about those daily. If you aren't making decisions consciously, your lack of action is making them for you! Unfortunately, most of us treat important things as if they're one time things with finite consequences. We take our life in a series of scenarios, when it would be better if we saw things as an interconnected system.
When we fail to look at things as a system, this leads to issues:
making a good decision in one part of your life, and negatively impacting another

missing the big picture because we're focused on the details

missing details because we're focused on the big picture

neglecting to take timing, all the key players, and their issues into consideration... and more.
Try to think of your problems as an ecosystem and allow the complexity to emerge, rather than the conventional way of over-simplifying things.
I wonder, if there was a way you could share more information more quickly, would you go for it? What if you could stop fighting the onslaught of info in a given conversation, and instead embrace it? If you've ever listened to someone who had a whole bunch on their mind and heart, and it took a loooong time for them to get to the end of the words that were pent up inside, you'd probably agree, it would be nice to try something different.
Introducing...cognitive mapping.
More specifically, I'd love to share a thing called stone mapping that I've been studying, and indulging in with certain private clients.
This is what you see in the photos above.
Stone mapping is related to mind mapping, play therapy and other schools of visual cognition. I think it has the potential to contribute something meaningful, easeful and fresh, for anyone who relies on communication to support clients: consultants, teachers, leaders, coaches and even parents.
When we improve how we receive, hear, process, synthesize and just plain GROK larger amounts of (even highly emotional) information from our clients >> we improve how we help to lift and shift them. And we add value.
I invite you to start by using rocks, or beads, or other household objects to explore the problems you're trying to solve, and see where it takes you.
I'd love to hear your thoughts about mapping complex systems. And if you're interested in learning more about how to do this in a hands-on stone map training, I would love to hear from you.